Maryland Waterfowl Hunting - Sea Duck & Diving Duck Hunting on the Chesapeake Bay
Sea Duck Hunting on Maryland's Chesapeake Bay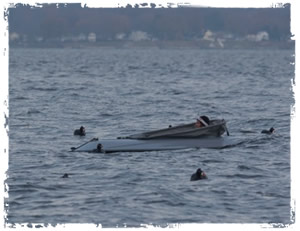 Sea Duck & Diving Duck Hunts
Poseidon Waterfowl offers some of the finest, action packed, in your face decoying birds and waterfowl hunting on the famous Chesapeake Bay and its surrounding waters.  Our goal is to provide you with the best waterfowl hunting experience possible!  We take pride in our commitment to accommodate the best waterfowl hunting possible.

$250.00 Per Hunter
$1000.00 Minimum per day
(up to 4 hunters per Group)
(We hunt Layouts whenever we can, No extra charge)

Canada Goose Hunts
Poseidon Waterfowl offers Maryland's world famous eastern shore goose hunting on the Western Shore of Maryland.  It has all the tradition and hype as the eastern shore with a liberal limit.

$200.00 Per Hunter
3 Hunter Minimum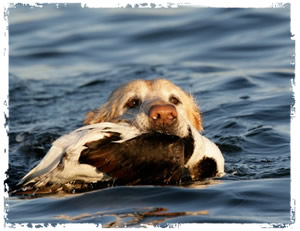 Our Promise
Poseidon Waterfowl will provide the best hunting experience possible.  We want to provide you with an unforgettable hunting experience as a friend, not just a hunting guide. 

Weather
We cant guarantee weather or when the birds fly, some things you just cant control.  For water hunts, we reserve the right to reschedule if the water is at a dangerous level due to heavy rain or winds.  Your safety and the safety of our guides is our primary concern.
Deposit Policy
50% deposit due at time of booking.  Balance due when you arrive for your hunt. Due to limited availability and the advanced planning needed to ensure a quality trip, we are unable to refund any deposits. We will be happy to reschedule your hunt and answer any questions you have regarding this policy.
To Book a Waterfowl Hunt with Poseidon Waterfowl... Call us at 301-748-8124